What can we do for you ?

Make your system run smooothly

Revive old tired machines

Fix broken machines

Remove unnessesary programs viruses and malware

Upgrade Memmory or hard drive Increaces your speed on any machine

Install Solid State hard drive (SSD) Instant speed
improvement for any machine.

Computer system servicing and repair.

Data backup and recovery.

Complete system reinstalls

Remote servicing Saves a trip ( keeps your cost down )

Teaching Computing, backup etc.

Teaching sessions on Cyber Security

Wireless (Wifi) setup and optimisation

Cat 5 / 6 Wirered networks setup

Please note:
we do not design websites as that is a separate section of IT completeley, our expertise is in hardware, software and cyber security area. We do have connections in that field and can pass you on to them.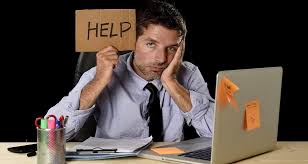 Contact us now with your problem so we can formulate a solution.
Email: Service@foxnet.cc

Tel: 902 404 6319
Web: www.foxnet.cc
© 2019 Foxnet Computer Solutions